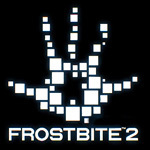 Frostbite is fast-becoming the standard engine for most of Electronic Arts' new titles — BioWare has chosen the engine for its next Mass Effect release, as well as a new lead developer.

Developed by EA DICE, the 2.0 version of the tool has become the engine of choice for many of EA's internal studios. EA DICE's Battlefield 3 and 4, Visceral Games' Army of Two: The Devil's Cartel, Danger Close Games' Medal of Honor: Warfighter, EA Black Box's Need for Speed: The Run, and several other games all use Frostbite 2.0.

BioWare has already been working with Frostbite 2.0, using it as a base for a new RPG engine that's powering next year's Dragon Age III: Inquisition. The next Mass Effect also uses Frostbite 2.0 as a foundation, and will use many of the systems the Dragon Age III team has built.
See on www.gamasutra.com