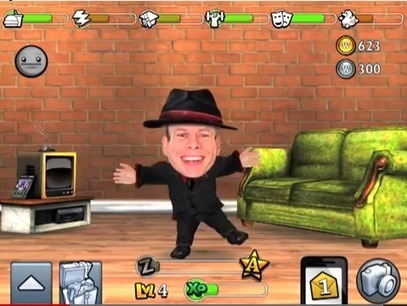 Warwick Davis fans can get closer to their favourite celeb than ever before with this new free-to-play app. Combining elements of The Sims and Tamigotchi, PocketWARWICK features the star himself -feed him, tickle him, dress him as frog, take him to auditions, send him to the Gym – whatever it takes to keep him happy. Be part of and help him along his journey from Z-list to A-list celebrity status. At launch, the game will contain 100s of tasks to take part in with more added over time.
Download: https://itunes.apple.com/gb/app/pocketwarwick/id547257601?mt=8

The app is available on all iOS platforms now (soon to be released on Android).
See on tumblr.matmi.com