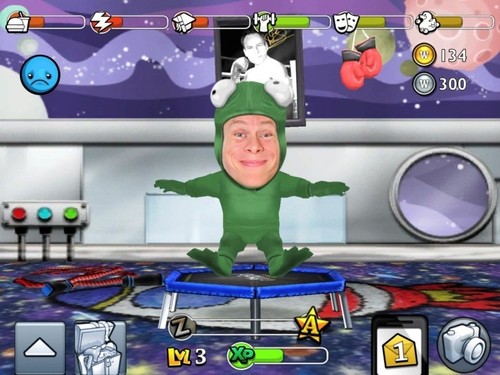 Matmi are very excited to announce the launch of PocketWarwick, the brand new app for international actor and all round good guy Warwick Davis.
Matmi were approached by technology investors Offficial, who are producers of the app, and Warwick Davis to develop Pocket Warwick. Working alongside Warwick and Offficial over the 7 month development time was incredible, providing more laughs than any other project.
Warwick loves his gadgets and saw PocketWarwick as a perfect extension to his onscreen persona, allowing his creativity to flourish. The aim of the app is to give his fans a brand new, unique way of interacting with him; and having fun while doing so. It is a great showcase for bridging the gap between celebrities and gaming.
Within the first 3 days, PocketWarwick had reached number 14 in the iPhone free games chart and number 1 role playing game.
Read more >> http://casualconnect.org/news/matmi-teamed-up-with-warwick-davis-a-crazy-addictive-interactive-app/
The game is available for download here: https://itunes.apple.com/gb/app/pocketwarwick/id547257601?mt=8
See on casualconnect.org