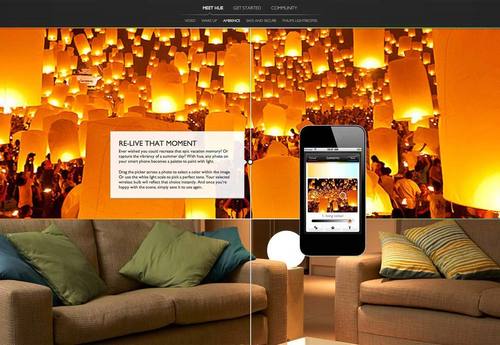 Now the lights are coming back on in New York, a lot of our regular readers may be feeling a little nostalgic for cosy intimacy of the flashlights and candles.
Lighting affects us like nothing else. Warm, orange colors seem to increase the temperature in the room, whereas cold bluish whites help foster concentration.
Matmi ►
I love all things to do with lighting. As I type this I'm sitting under a lovely warm glow from my lamp. Yes it may not be the best for productivity but it makes me feel cosy 🙂
Anyway, I really like this wireless bulb concept from Philips. Although if I had it I would probably end up turning the room into a bad disco by constantly tapping the screen.
See on www.webdesignerdepot.com