Via Scoop.it – PC, Console and Mobile Gaming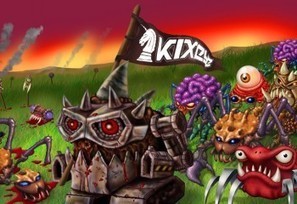 Last week, Backyard Monsters — developer Kixeye's bloody, goofy Facebook strategy game designed for hardcore video game fans — hit a major milestone: its second birthday.
Backyard Monsters made the developer what it is today, allowing the studio to grow from only a few friends working together to over a hundred employees in downtown San Francisco. The game is an anomaly, having lasted well past the point where most titles on the Facebook platform would be winding down toward sunsetting. Backyard Monsters also proved that hardcore gamers are a viable market to target on Facebook.
Currently, our AppData traffic tracking service lists the game at 2.5 million monthly active users and 580,000 daily active users for a very healthy retention rate of 23 percent. While that's lower than the game's all-time high of 4.5 million MAU and 1 million DAU, the numbers have been holding relatively steady since October.
Kixeye co-founder Dave Scott walks us through the past years with Backyard Monsters, sharing the lessons learned during the game's continual development to apply toward the developer's future — both on and off of Facebook.
Read the full article here: http://bit.ly/GE6kqd